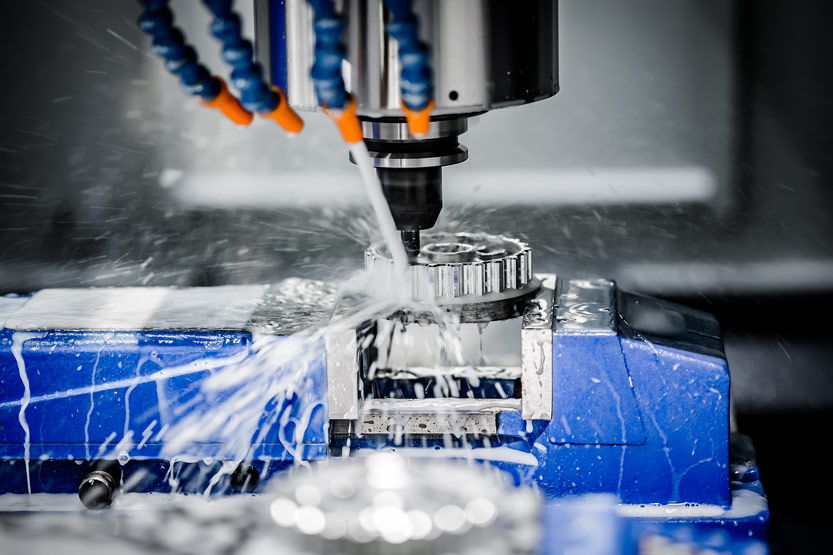 Quality and innovation have always been two of our principles at Aplimet. That's why we are always looking for new ways to take things one step further, pushing the industry's limits and making our dispensers capable of awakening emotions.
We believe that being loyal to our ideals is essential, which is why we take advantage of any opportunity to improve Aplimet's dispensers and products. Thus, even though we are always designing for the people by taking into account the human factor, we also get a helping hand from technology in order to achieve impeccable results.
To this end, we recently purchased two numeric control machines, which will optimise our processes in order to be able to offer more to our clients and their public. They will allow us to automate different tasks and increase their level of precision even more. By incorporating numeric control technology into out production line, we will be able to take our designs one step further.
The decision that we made by buying these machines wasn't to look for a change in dynamics; it was actually the complete opposite. By having these machines, it means that we can now continue to create those exciting moments that we have been tirelessly chasing after for almost 20 years. We want to continue manufacturing with the same drive to excel as always, without any reservations or insecurities when making ground-breaking proposals. Because the second we decide to create a dispenser that doesn't stand out, that doesn't grab people's attention, that isn't exciting, we would no longer be Aplimet.
https://www.aplimet.es/wp-content/uploads/2019/03/aplimet-calidad-precision-creatividad-fabricacion-innovacion-dispensadores-cerveza.jpg
555
833
aspid
https://www.aplimet.es/wp-content/uploads/2017/01/aplimet-logo-2017.png
aspid
2019-03-26 16:45:55
2019-03-26 16:47:11
We´re working in the same way as always, but with more precision than ever before