Last November we launched Ideliq, the new Aplimet brand focused on creating highly personalized dispensers. We showcased it at the main industry fairs such as Brau Beviale (Germany) or Horeca Expo (Belgium) and, since then, we have been collaborating on numerous new projects with international brands.
However, there was still something left for us to do.
Just as it is a great challenge to capture a client's entire essence in a tower, we also put a lot of effort into putting all things Ideliq on a website. For this, we have created a new space in which we share the essence of the brand with the world. It includes our methodology to better understand the soul of our clients and be able to portray it reliably in each tower we design. We also explain our philosophy, the way we act and think, the passion with which we face each new challenge and the hard work we put into accomplishing it by always giving our best. But what we are most proud of is our updated catalogue with all our designs and a description of each one: because every client has a story to tell and we do not want to hold back.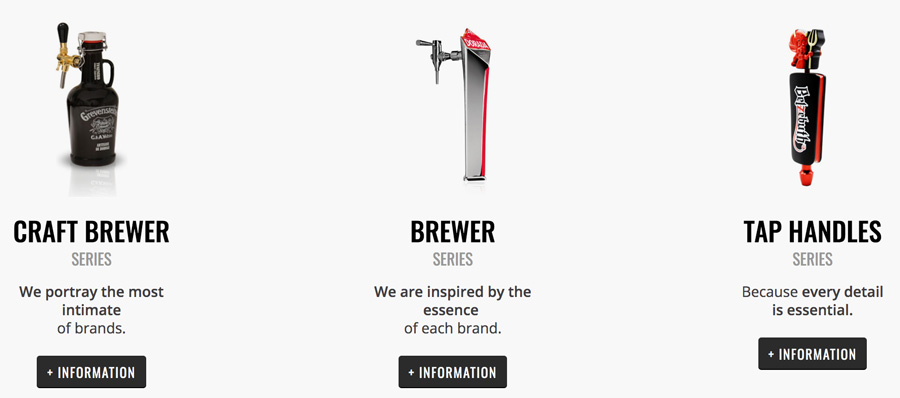 Consolidating Ideliq as a brand is another step in Aplimet's career. Two decades of cutting-edge innovation, unique designs and always committed to offer the best quality as the axis of all our work. Thus, Ideliq is the proof that we have taken the personalization of taps to a higher level. We have turned it into the basis of an ambitious idea to offer our clients something new and different, attractive for brands that do not just want a tower, but a reflection of their essence in bars.
Discover Ideliq's new website at www.ideliq.com
https://www.aplimet.es/wp-content/uploads/2019/06/Ideliq-fabricacion-personalizacion-dispensadores-cerveza-surtidores-aplimet.jpg
1490
1920
aspid
https://www.aplimet.es/wp-content/uploads/2017/01/aplimet-logo-2017.png
aspid
2019-06-28 13:03:28
2019-06-28 13:20:11
All Ideliq´s soul on its new website