At Aplimet we have tapped into our two decades of experience in the design and manufacture of beer dispensers to expand into the water pump market.
Quality, design, technology, and innovation have always been the four cornerstones of Aplimet's philosophy. Our desire to continue moving forward, to do better every day, compels us to move into new markets such as, in this case, the water dispenser market. This drive sees us commit to technology and sustainability in our fully reliable and attractively designed dispensers by adding the reverse osmosis process to purify mains water in order to offer an alternative to the use of plastic bottles and all the waste it produces.
Reverse osmosis purified water provides several benefits:
Financial savings: The logistics of handling bottled water orders, the transport, the delivery, and the costs involved are now a thing of the past.
Space savings: All the space used for storing bottled water can now be used for storing other products or materials.
Environmental savings: The huge quantity of plastic used in bottled water in, for example, hotels and restaurants will be drastically reduced.  
We want this forward-looking step to be our contribution to the environment and the attractive part of an easy, cost-effective, and sustainable solution to the overuse of plastic.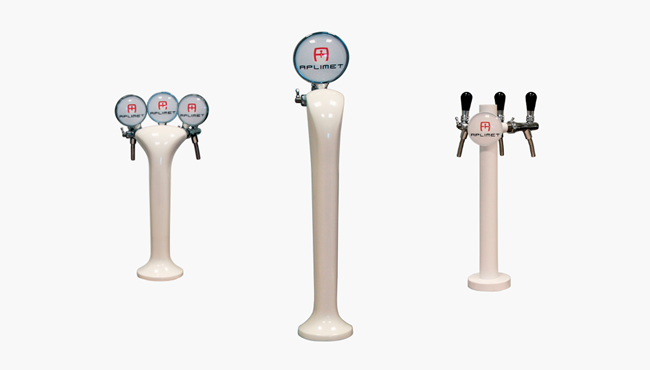 https://www.aplimet.es/wp-content/uploads/2019/10/Aplimet-AGUA-noticia-845x321.jpg
321
845
aspid
https://www.aplimet.es/wp-content/uploads/2017/01/aplimet-logo-2017.png
aspid
2019-10-17 09:13:16
2019-10-17 11:07:56
We now dispense water as well as beer