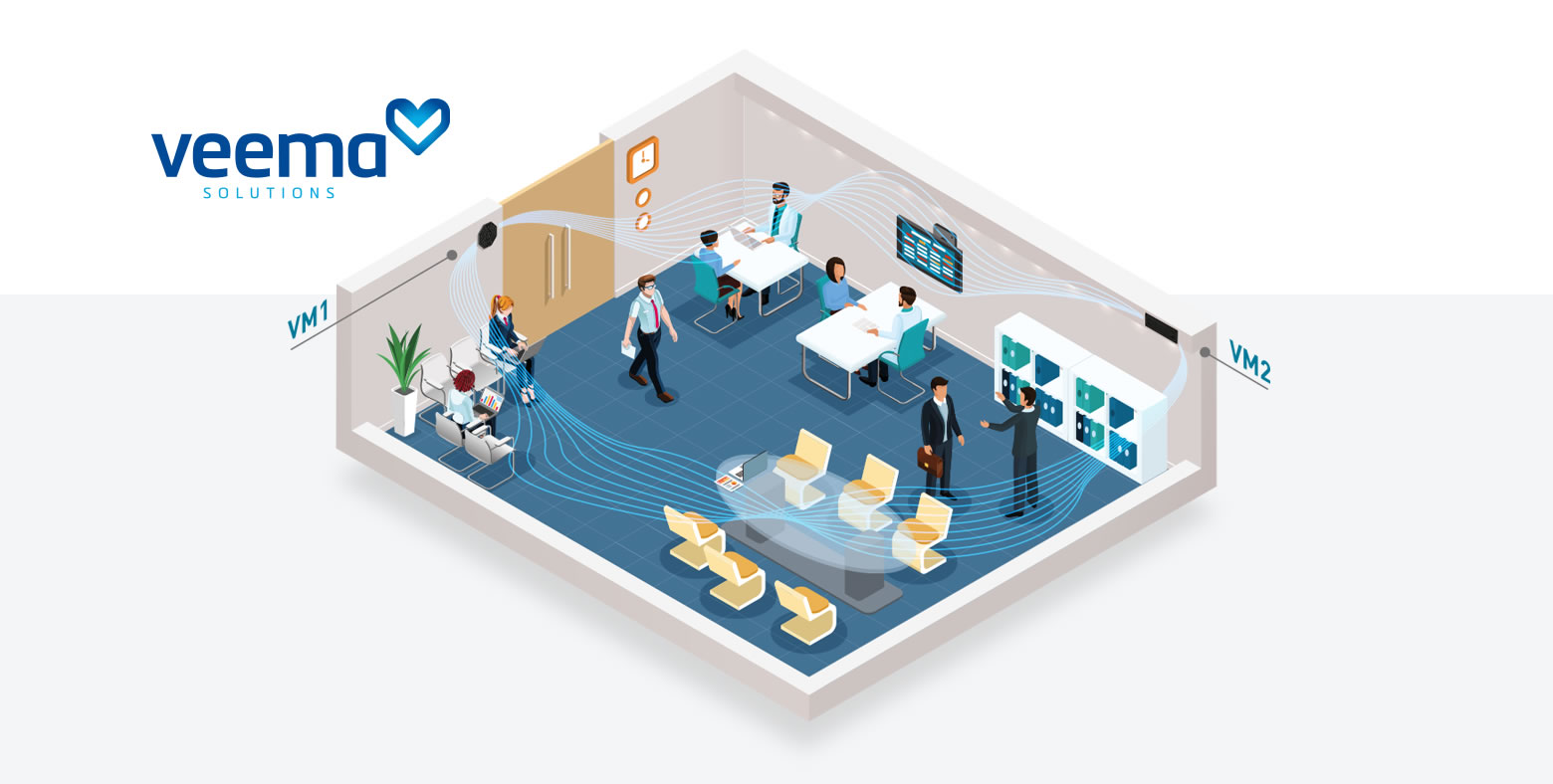 At Aplimet we want the best workspace for our entire team.
That is why we have started to use the VEEMA Human System, a technology that regulates electromagnetic pollution (EMP) in work environments.
The earth naturally generates 7.82 Hz in electromagnetic waves. However, all the technology in offices (computers, air conditioners, monitors, etc.) alters the frequency of the waves. To prevent this from happening, the VEEMA team carries out an extensive analysis of the space in which they will apply their solutions. They measure electromagnetic radiation, its origin and other factors. When they have gathered all the relevant data, they use the air currents (natural and artificial) to strategically place two devices, the VM1 and the VM2, to return the average frequency of 7.83 Hz to the working environment's electromagnetism.
With this process they manage to avoid all the harmful consequences that EMP can have: a susceptibility to migraines and headaches, exhaustion, electrosensitivity, stress, problems sleeping…
At Aplimet we are confident that this solution will help us to create a better workspace for our entire team. The talent of our technicians and designers is key for us, and the only way to perform at our best is with optimal health, a good amount of rest and limited stress.
Together with VEEMA, we are once again committed to quality and innovation. And this time, at our own facilities.
Images: www.veemasolutions.com
https://www.aplimet.es/wp-content/uploads/2019/09/aplimet-veema-oficina-interior-1024.jpg
788
1560
gestor
https://www.aplimet.es/wp-content/uploads/2017/01/aplimet-logo-2017.png
gestor
2019-09-30 08:00:03
2019-09-30 10:47:17
Better work environments, better results